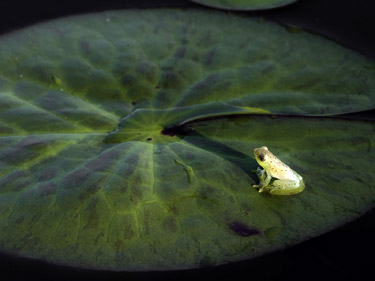 Xigera is one of the Okavango's best-kept secrets. Built in one of the most beautiful corners of the Okavango, Xigera Camp is situated on "Paradise Island" within the Moremi Game Reserve. Xigera is in an area that has permanent water all year round, which makes it the perfect water and land activity camp. It is one of the only Okavango camps to offer game drives, foot safaris, mokoros and boating trips in total privacy, with the main emphasis being on water activities.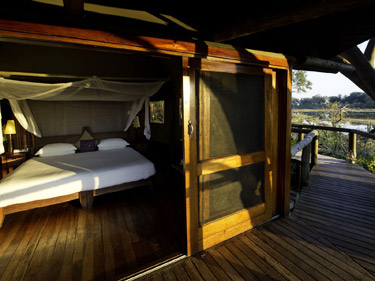 The camp takes a maximum of sixteen guests in superb and comfortably furnished tented rooms. En suite bathrooms indoors have showers, flush toilets and an outdoor toilet and shower. The rooms are built within a shady grove and overlook a floodplain and waterhole, which is usually teeming with animals. Meals are enjoyed in the dining room overlooking the main river, which, along with the pub and lounge area, is under thatch. Raised walkways connect the rooms to the dining area. There is a plunge pool.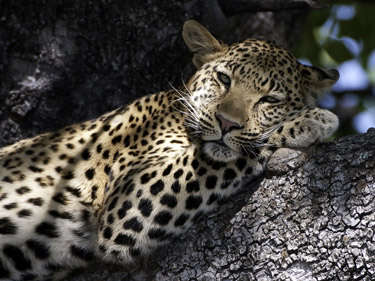 Xigera has something for everyone, in an area where there are no other Moremi camps. Great scenery and activities in a totally private setting make Xigera a wonderful area. The quiet waterways offer perfect mokoro opportunities ~ some lucky guests have even seen Leopard from their mokoros.

Game drives give guests a different perspective of the area. Boating takes one further afield, and the walks offer the opportunity to get close to wild Africa. The new park rules allow for night drives also.