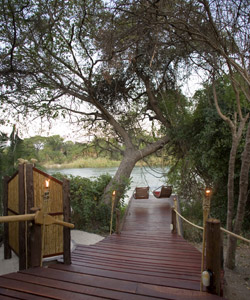 Surrounded on all sides by seductively wild and powerful waterways, Ntwala Island Lodge is the most pristine and secluded Chobe destination. Intricate floating walkways link an untouched Namibian cluster of islands within the Mambova rapids where two mighty African rivers – the Zambezi and Chobe converge. Only 80km upstream from the Victoria Falls, where white sands and palm trees add to the romance.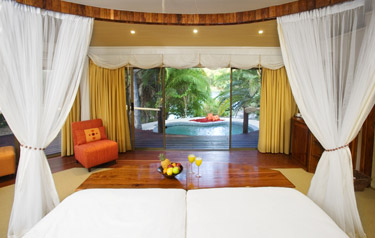 Ntwala accommodates 8 guests in four ultra luxury styled suites, each inclusive of a private plunge pool fringed by white sand, opulent viewing deck, and a private sala extending enticingly out over the water. The lodge is ultra luxurious ensuring a high degree of personalized service, culinary expertise and quality privately guided activities.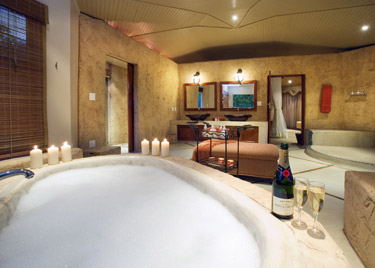 At Ntwala activities are private and exclusive. They are predominantly water borne with the close proximity to Chobe National Park ensuring guests have a comprehensive wildlife experience.