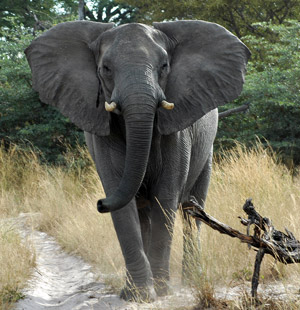 Susuwe Island Lodge is situated in Namibia on Birre Island on the Kwando River within the Bwabwata National Park in the western Caprivi. The Island vegetation consists of tall riverine trees and overlooks the Kalahari woodlands and floodplains of the Kwando River.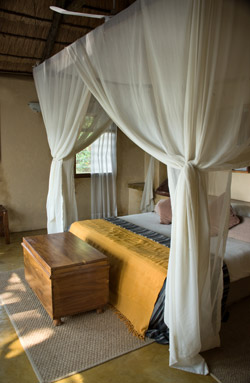 The lodge is built around and includes beautiful Sausage, Mangosteen, Leadwood and Knobthorn trees, with elevated decks into the canopy overlooking Carmine corner on the Kwando River.
Susuwe accommodates 12 guests in spectacular suites built within the riverine forest, each with its own viewing deck and plunge pool and offering spectacular views over the grasslands and floodplains.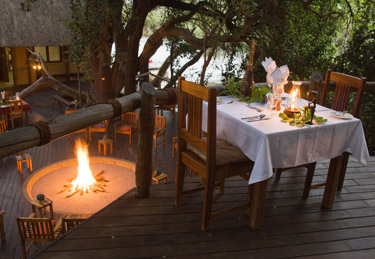 Susuwe Island Lodge offers game drives in the wildlife abundant Kwando triangle, visits to Horseshoe Bend and Long Lagoon.
Alternatively you may take a leisurely boat or mokoro trip on the Kwando River and its backwaters to bird watch, fish or to simply enjoy this fabulous part of Africa with a silent sundowner.