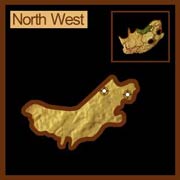 The region comprises the economic and industrial powerhouse of the PWV, more commonly known as Pretoria, Johannesburg (Witwatersrand) and Vereeniging, as well as the areas to the North West including the 'Cradle of Mankind', the Pilanesberg and Madikwe Game Reserve. From Madikwe the region follows the Limpopo River and South Africa's border with Botswana. The area has always been the strength of South Africa's economy with a large vibrant and energetic population.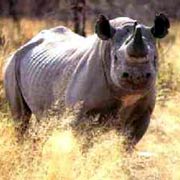 The tourism sector has sprung to prominence over the past 5 to 10 years with the development of a number reserves that have brought the excitement of the African bushveld closer to our doorsteps. The first of these developed almost 30 years ago was the Pilanesberg and Sun City, which also has two of the most sought after Golf courses in southern Africa. More recently the development of the Madikwe Game Reserve has added another dimension to the Safari industry by providing a Sabi Sands Safari experience in a non-malaria area.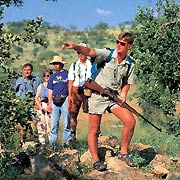 Many of the reserves have been the vision of individual landowners who are developing the ecotourism concept in their own area, whilst certain initiatives have lead to the development of wildlife conservancies across broader areas.

The range of experiences from bird and wildlife viewing, fishing, hunting, 4 x 4 trails, mountain hikes, archaeological sites and the spectacular scenery of the north is making the area a sought after destination. There is a broad range of product from 'Big Five' game reserves, wildlife sanctuaries, horse safaris and country lodges that are spread across the region, all within 3 - 4 hours of Johannesburg. The growth of the tourism industry and the quality of product has been tremendous and with the support of the largely South African markets is developing in leaps and bounds.