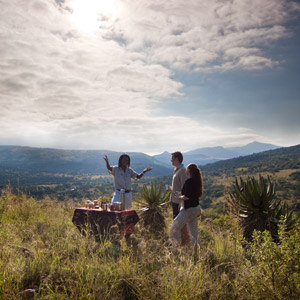 Situated amidst the world-renowned Zululand battlefields, Isibindi Lodge is a monument to the Zulu culture and the heroic battles fought between imperial British troops and Zulu warriors in the area. The lodge's resident historian leads daily tours to Isandlwana and Rorke's Drift, battle sites, which featured prominently during the Anglo-Zulu wars towards the end of the nineteenth century. Evening meals at the lodge are punctuated with the intrigue of the battlefields, the terror and heroism that has made these sites an international attraction.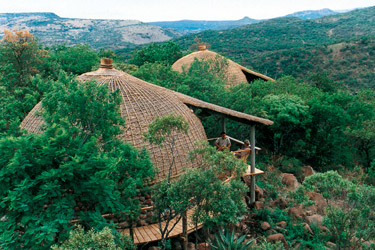 Close to the lodge a traditional Zulu village provides an insight into the lifestyles and culture of the Zulu people. Cultural evenings blend Zulu dancing with traditional meals. Guests are encouraged to mingle with the dancers after dinner to learn a few dance steps.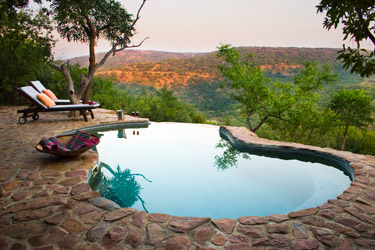 Open landrover and walking safaris in the Isibindi Reserve provide access to diverse habitats including montane grasslands and riverine forests, with an astounding array of wildlife. White water rafting is also possible during the summer months on the Buffalo River.
The lodge accommodates twelve guests in traditional Zulu beehive chalets, which are perched on the edge of a hill offering panoramic views of the game reserve.