Situated on the banks of the Zambezi River, Impalila is a superb lodge providing a variety of unique and stunning experiences in a very special part of Africa. The island is located at the confluence of the Zambezi and Chobe rivers, at the eastern end of Namibia's Caprivi Strip, where 4 countries meet. Whilst the surrounding country is dry and parched, the rivers and the adjoining areas provide life giving respite to the migratory herds of wildlife in northern Botswana.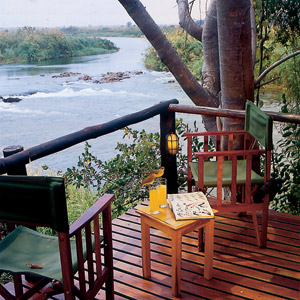 An enormous Baobab is the central feature of the lodge, with living and dining areas surrounding this extraordinary tree. An extended deck area faces the Zambezi River and the setting sun. The lodge accommodates 16 guests in eight beautiful en-suite chalets overlooking the Mambova rapids on the Zambezi river.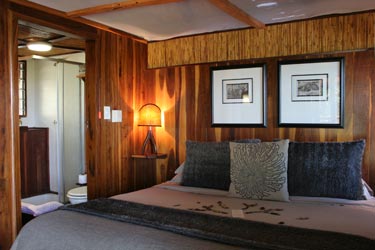 Activities include birding and fishing from motor-boats and mokoros, game viewing along the Chobe River, nocturnal river safaris and guided walks on the island. Impalila organises picnic lunches and dinners away from the lodge on other islands in a spectacular water wildlife setting.